Archive
Discover inspirational cultural heritage in museums,
galleries, libraries and archives in ICH Links
Elements
Country :

Uzbekistan
ICH Domain :

Knowledge and practices about nature and the universe
Location :

All over the country
Description :
Sweets are an integral part of the national cuisine. Uzbek cuisine is famous for its confectionery products based on natural ingredients: nuts, honey, fruits, berries and sugar. As a rule, it is customary to prepare national sweets without fail before the holidays for family events. A meal will not be complete without sweets such as:
- Zangza - rather fatty brushwood
- Kush-tili - deep-fried butter dough
- Nishalda - thickly whipped protein with sugar
- Parvarda - homemade caramel sweets, rolled in flour
- Halvaitar - halva, the consistency of which is slightly thinner than usual
- Pashmak - a kind of cotton candy (denser than traditional)
- Behi-dulma - resembles stuffed apples. Quince is stuffed with nuts, honey, sugar and baked
- Sumalak - a sacred sweetness made from sprouted wheat, which is mainly prepared before Navruz
- Baursak - buns of sweet yeast dough fried in a large amount of oil
- Urama - reminds brushwood. sweet dough, wrapped in tubes, fried in boiling oil
- Chak-chak is a sweet dish, which is made of dough in the form of "vermicelli", cubes or balls, filled with honey syrup.
Meaning :
An unusual taste is distinguished by the baking of Uzbek pastry chefs: zangza cheesecakes, couch-tili figured cookies, baursack, sweet brushwood and nuts in sugar, nicholda and sumalyak. Sweets are closely associated with the main Uzbek holidays. All small-scale industries belong to domestic crafts. There are many masters in the production of confectionery and bakery in the country. Confectioners, depending on the types of products they make, are called differently: candolatchi, shirapaz, shakarpaz, holvagar, navvotpaz. They have small workshops where they produce local sweets. Small and medium-sized entrepreneurship in this area is also developed. Confectionery is one of the youngest but most dynamic food industries in Uzbekistan. As of the beginning of 2020, 962 enterprises engaged in the production of confectionery products are operating in the republic. Together, these enterprises provide work for more than 60,000 citizens throughout the republic. The total volume of production in 2019 exceeded 250,000 tons, which is about 150 million dollars. At the moment, more than 200 enterprises are participants and observers of the Confectionery Development Association. At the end of 2019, participating enterprises attracted investments in the form of capital investments alone in the amount of more than $50 million. The production capacity of these enterprises allows to meet the demand of all potential consumers of domestic and external markets.
Transmission method :
Knowledge is transmitted through non-formal learning method, from master to apprentice and/or within formal educational programme in specialized educational establishments and learning centers..
Communities :
Branches of the Uzbek Association of cooks
Information source :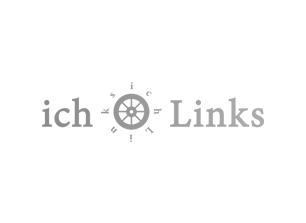 Republican Scientific-Methodical Center for Organization of Culture Institutions Activity